Meet the Caring Team at Cook Family Dentistry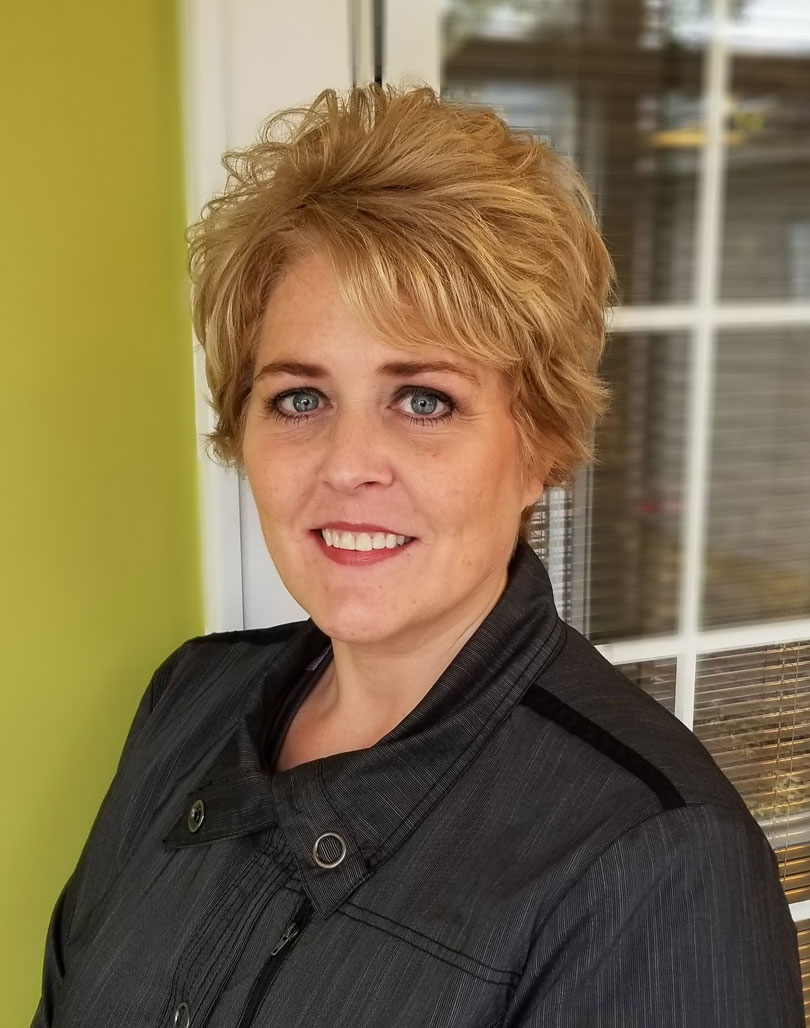 ---
Dr. Cook grew up in Zearing and graduating from NESCO high school. After earning her Certified Dental Assistant award from Marshalltown Community College she started her first assisting job in 1989. The dentist she worked with believed that everyone has a unique set of talents and gifts. Discovering those talents and learning how to utilize them would create the best chance at personal success and happiness. Dr. Cook credits him for inspiring her to explore those gifts and further her education.
While continuing to work as an assistant, Dr. Cook took classes at Iowa State University, Drake and Grandview, gathering all she needed to for dental school. She graduated from the University of Iowa in 2001. She enjoyed her time at Iowa and worked hard to help her fellow classmates, earning the Dean's Leadership Award all four years.
Dr. Cook explored many different areas and decided that the Roland Story Community proved to be the perfect fit for her family. She opened Cook Family Dentistry in 2001 and has been committed to providing gentle and thorough care for all ages. Dr. Cook appreciates the special connections and relationships that only a small community can enjoy.
Dr. Cook is a member of the American Dental Association, Academy of General Dentistry, Iowa Dental Association, American Academy of Facial Esthetics and the Story County Dental Study Club. Locally, Dr. Cook belongs to the Story City Greater Chamber Connection, a Main Street Partnership, Roland Story PTO, Roland Story Booster Club, is a past president of the Story City Chamber of Commerce.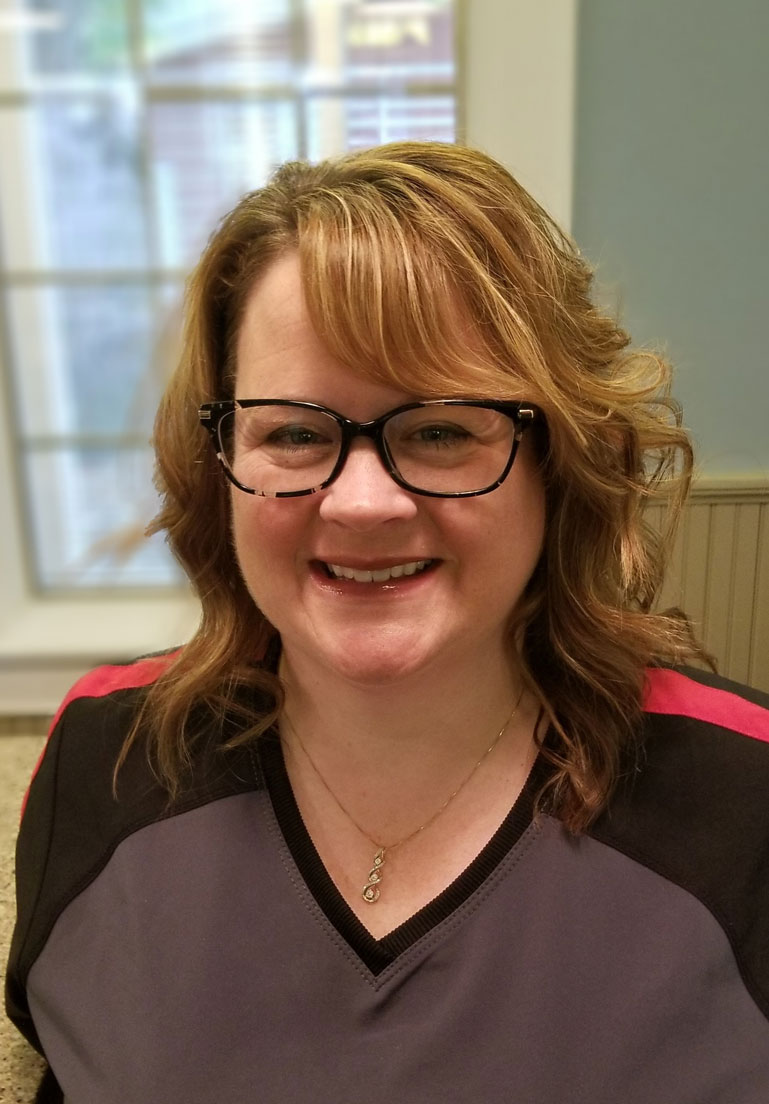 Registered Dental Hygienist
---
Kris is one of our outstanding dental hygienists at Cook Family Dentistry. She graduated from DMACC with her dental hygiene and anesthetic licenses and has been with us since 2003. Kris loves visiting with her patients, she is a great listener and works hard to assure they have a great experience. She loves what she does and is passionate about educating her patients on the importance of dental hygiene.
Kris has the ability to make everyone feel at ease and has a very gentle technique to ensure you are always comfortable. She has enjoyed getting to know her patients and their families over the years. Watching them grow and sharing in their life experiences is just one of the ways that makes Kris so genuine and sincere. Patients definitely appreciate her knowledge and ability to communicate effectively with them.
Kris loves being with her family, as well as spending time outdoors. She also enjoys reading and traveling. Kris is married to Trent and they have 3 boys Brandon, Blake, and Tarren.
"My favorite part of being a dental hygienist are the people. I love getting to know them on a personal level, helping them, and getting to hear about their lives."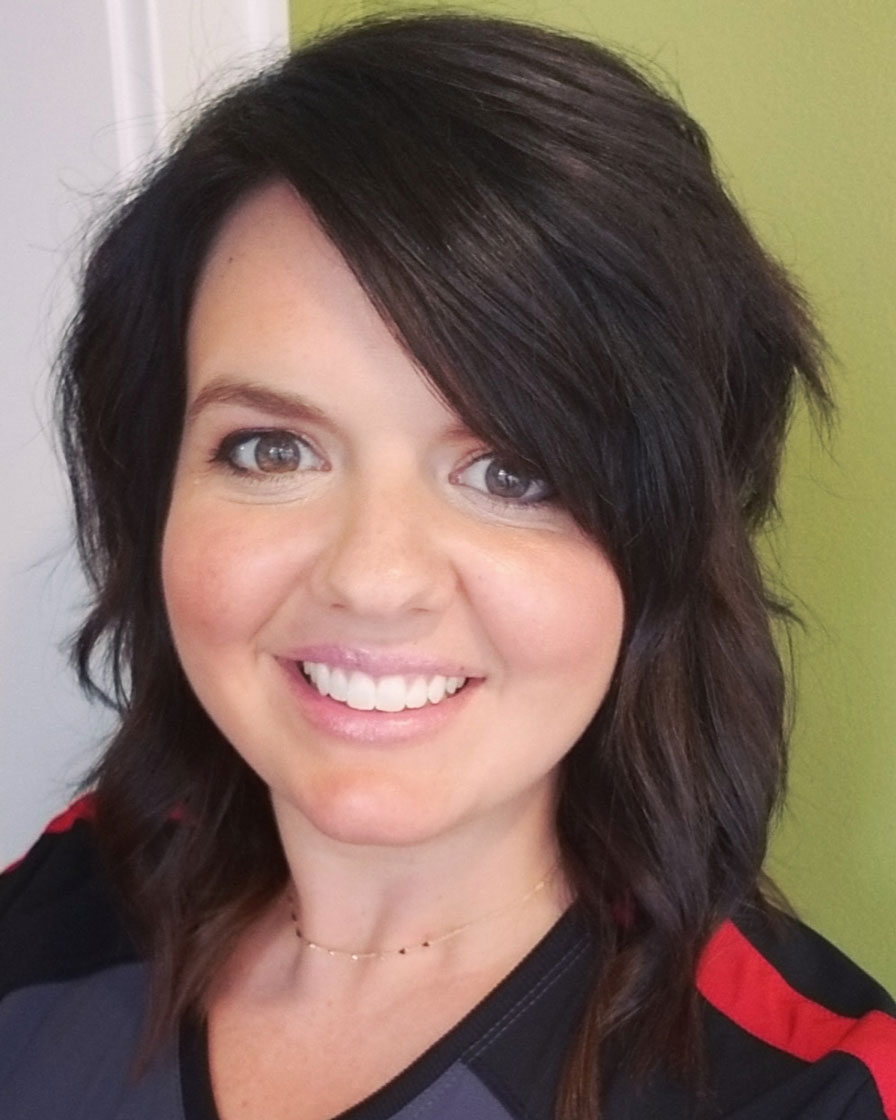 ---
Kyla is one of our Certified Dental Assistants at Cook Family Dentistry. She attended DMACC where she earned her Dental Assisting Diploma and has since obtained her Expanded Functions endorsement and stays current with continuing dental education classes. Kyla brings over 10 years of experience to caring for her patients, they really appreciate her kind, gentle and compassionate personality.
She is passionate about dentistry and will always find a way to make her patients comfortable while in the dental chair. She strives to give her patients a positive experience, builds relationships, works through treatment concerns. You can find Kyla throughout our dental office as she is a clinical assistant, and also helps at the front office answering phones and scheduling appointments.
Kyla is married to Mike, and they have two beautiful children, Keira and Masen. Outside of the office she enjoys spending time with her family and friends, watching her kids grow, and being outdoors.
 "My favorite part about being a dental assistant is building friendships with my patients and helping them achieve the smile they have always wanted."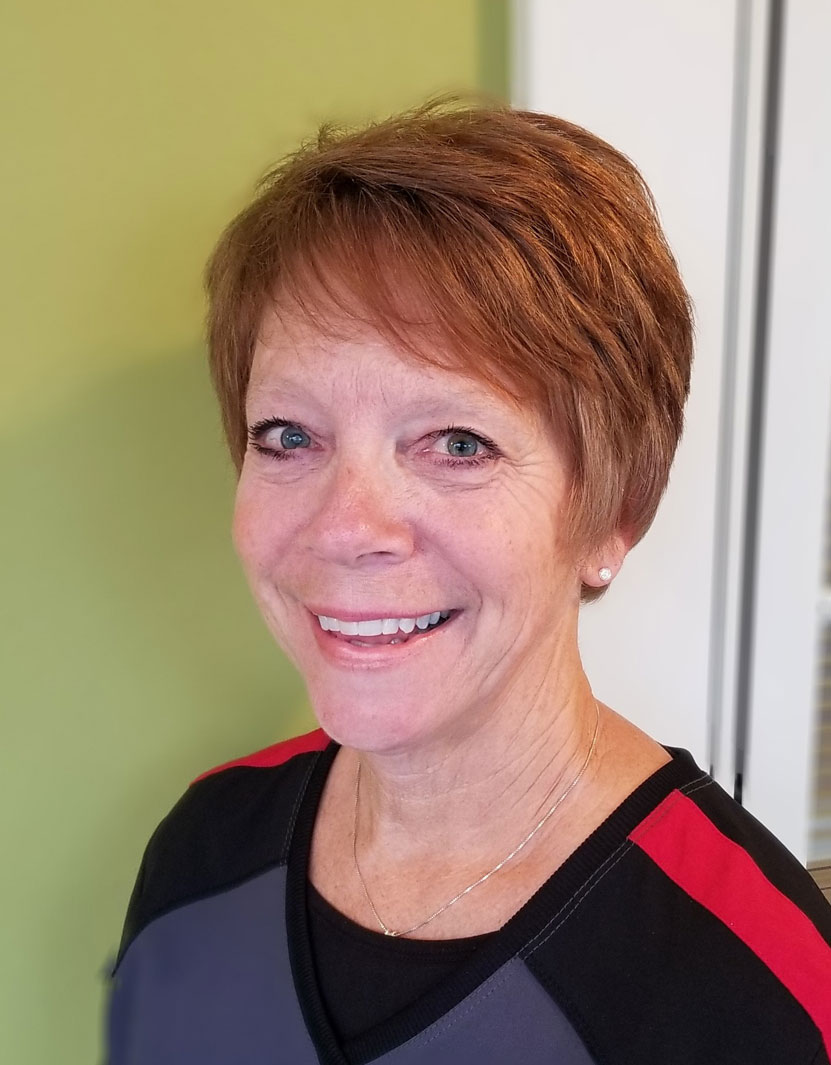 ---
Colleen is one of our Registered Dental Assistants at Cook Family Dentistry. She attended DMACC in Ankeny and has since earned her Expanded Functions endorsement. She has grown up in this community and raised her family here. She has been a part of our dental team since 2003.
Colleen is known for her warm personality and is great at making patients feel comfortable during their visits. She has a friendly personality and is full of energy and ideas. Colleen has many creative talents that she brings to our team. Not only does she assist with patients, she spends time in our lab making dental appliances such as sports guards and bleach trays. Colleen is very talented and enjoys interior design and decorating. If you look around our office you will see her work in our décor. She has a special touch that gives our office a very cozy and comfortable feel.
Colleen is married to Scott and they have 6 kids and 11 grandchildren. Outside of the office Colleen enjoys painting and anything that gets her outdoors.
"The best thing about my job is the variety, I'm helping a 2 year old 1 minute and a 96 year old the next! I just love serving people!"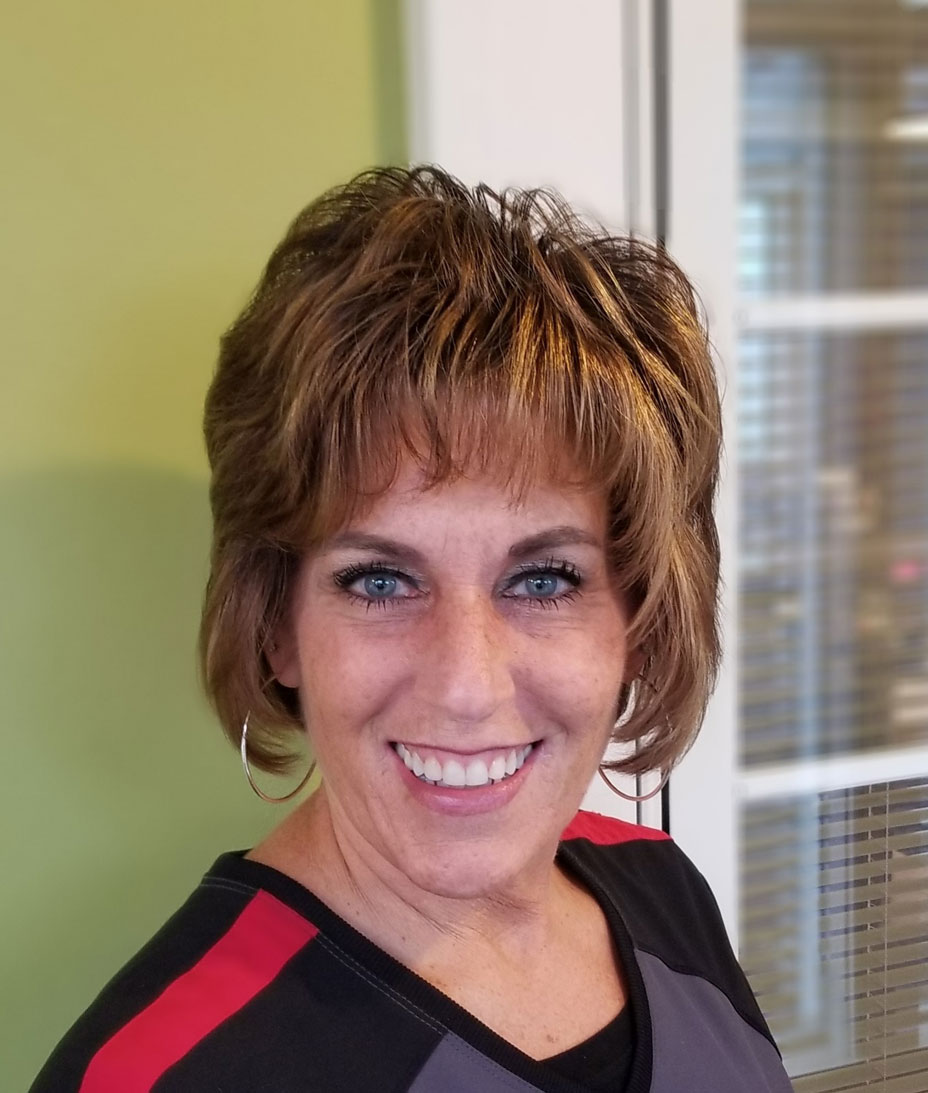 ---
Nancy is our office manager and has been a loyal employee since the opening of our office in 2001. She is highly invested in our patients and works to ensure they have the best experience possible. She takes pride in providing the care and attention necessary to help our patients.   Nancy enjoys learning about people and building relationships. Nancy is our account and insurance guru and will work hard to help you in any way she can.
When Nancy is not working, she enjoys being with her family, especially the time spent together in Clear Lake. Nancy has been married for over 31 years to her husband Jim and they have two daughters Jessie and Kylie. Jessie is married to Joey and they have three adorable boys Lincoln, Nash and Briggs. Kylie is married to her husband Andrew and they have an adorable son named Quincy. Nancy is extremely proud to work with a team of professionals who are committed to educating and improving our patients overall long-term oral health.
Give our office a call and Nancy will find an appointment time that will work for you.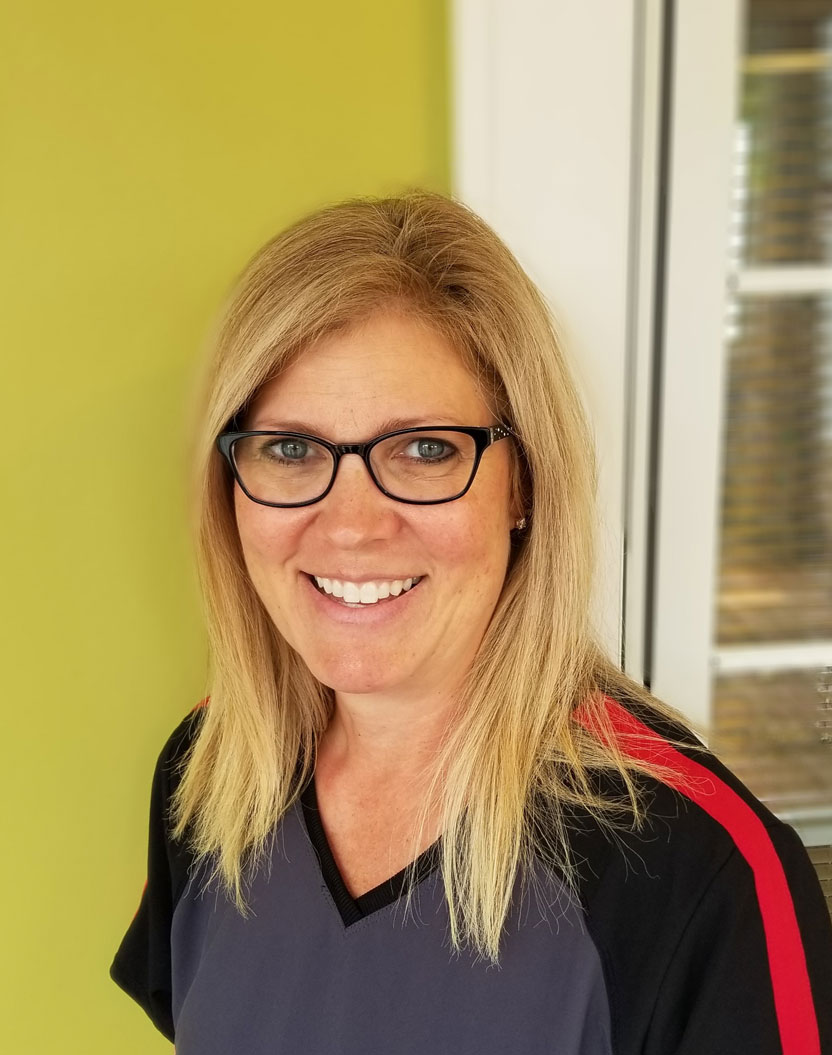 Registered Dental Hygienist
---
Meredith has been practicing Dental Hygiene since 1991. During those years she has worked in the States of Illinois and Iowa. She started her dental career working as a dental assistant in a General Practice that also did orthodontics. She has always been intrigued by the dental field and remembers at a young age knowing she wanted to be a hygienist. Meredith can relate well to all kinds of people and loves the variety of working with different ages.
Meredith and her husband Brian have four children, Payton, Tayler, Baylie, and Hayden. She enjoys being with her family and together they stay active attending athletic events. With 4 children being involved in sports, you can usually find her in the bleachers.
"Working in a Dental office is similar to being part of a team. Whether it's connecting with my coworkers or my patients we all have a role to play to gain success!"